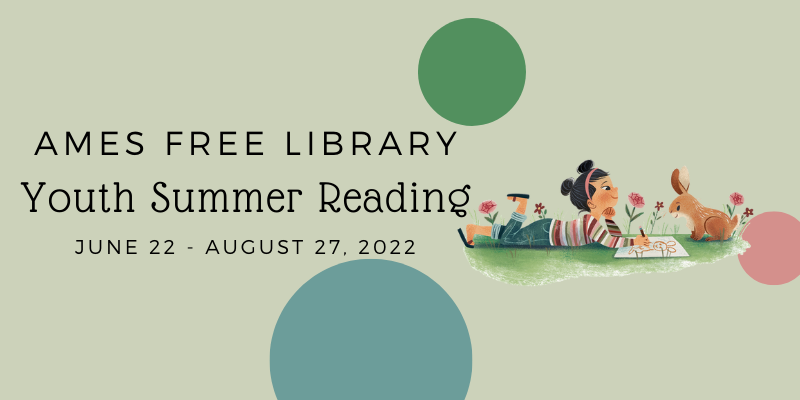 Our Summer Reading Program is fast approaching, and we're excited to announce that you'll be able to join us for everything you know and love about our summer programming again this year! As always, the library's summer reading programs are just for fun (although they do encourage your child to get in those 20 minutes of reading each day!). There's no competition, minimum requirement, or any other kind of pressure. 
Read and Bead
Kids, when you register for our Read and Bead program, you'll earn a BookBuck, redeemable at any time for a free book! You also get to choose a Summer Reading brag tag to start off your bead necklace right. (You will register online, so you can pick up your prize selections the next time you visit the library.
You will track and log the minutes you read entirely online using the ReadSquared platform, and you can also redeem the points you earn for beads here. Once you redeem the points and choose your beads, you can pick them up in Youth Services anytime. Kids can also earn virtual badges for participating in library programs, Zoom events, or ReadSquared challenges along the way.
Adults, READSquared is simple to use. You can access it online or download their app. You'll register using a login you create – and then it's one click for the whole family! If you already have a login, simply click here to join the 2022 Read Beyond the Beaten Path program for the whole family. 
Family Fun Events
Monday night family entertainment programs are back in person this year! They will be held in the Queset Garden every Monday at 6:00 PM. Check the Kids' Events page for more information and links to each program or recording. 
Storytimes
Storytimes will be held live in the Queset Garden weekly throughout the summer. Details for each group can be found on our Storytimes webpage. 
Weekly Activities
Every week this summer, we will have fun activities for kids of all ages. There will be parachute playtime, Lego building challenges, opportunities to get messy and make art, opportunities to read aloud to trained dogs, and more! Some programs require registration, so be sure to check out the Kids' Events page so you can save a spot.