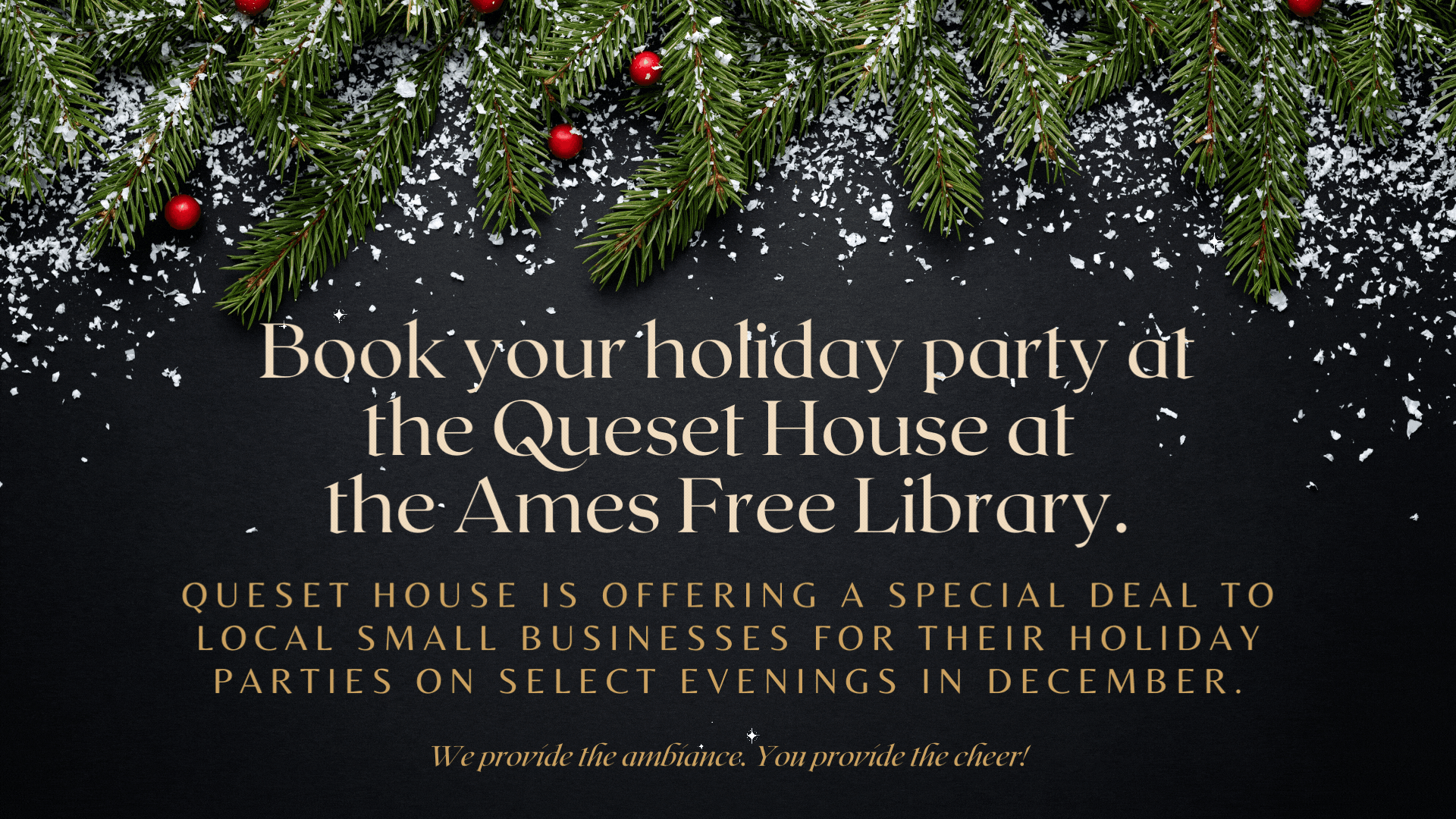 Is your Easton-local small business looking for a unique place to hold a holiday party or cocktail hour?
The gorgeous Queset House at the Ames Free Library is offering a deal on select evenings between December 1 and December 29. Dates are limited and going fast. Inquire about your event today! 
Holiday Package (available Monday through Thursday only*):
use of the Presentation Commons, attached kitchen and screen porch, and the outdoor courtyard

up to 25 guests

2.5 hours plus 30 minutes before and after (set-up/ clean-up)

$150 plus $100 refundable deposit
Monday - Thursday event times: 5pm -7:30 pm with access from 4:30 pm - 8:00 pm.
Food, catering, and alcohol is allowed only within the event room.
Please visit https://amesfreelibrary.org/private-rentals for our complete rental guide.
*Looking for a Friday or Saturday event? A 25% discount on regular event rental rates is available for Easton-local small businesses hosting their holiday staff events on Friday or Saturday evenings in December. The above package applies, with an extended 5-hour rental period, use of the entire first floor, and on-site parking availability. Friday and Saturday rentals are not available before 5:00 PM.