Hello Gardeners,
We have a winner for the first round of The Great Seed Experiment!  Congratulations to Connor, Nathan, and Trenton Forth (and their parents) for winning the prize for "Sprouting Reports and Documentation."  They not only created an amazing backyard garden, they also documented and shared the experience.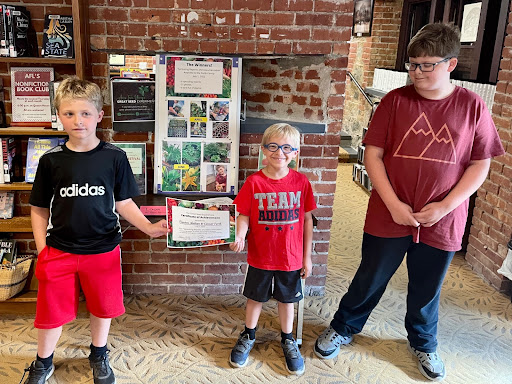 Here they are in April, planting and labeling seeds.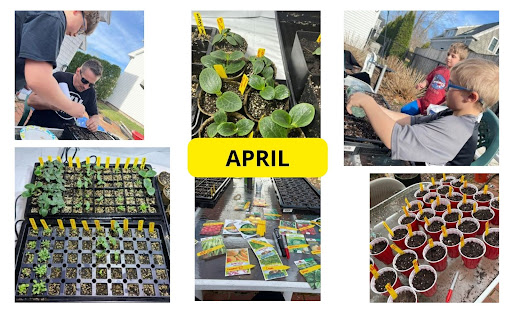 By June, their effort and determination showed results.  Look at these healthy vegetables!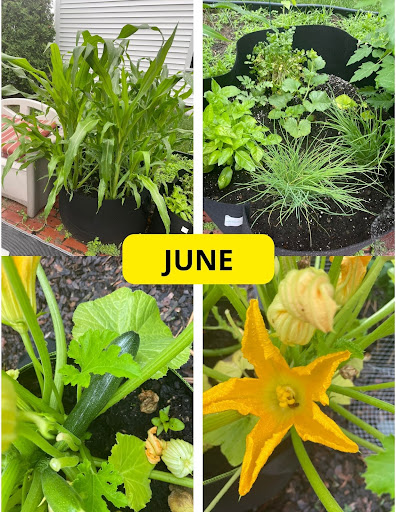 Their prize, a gift certificate to FEDCO Seeds, recognizes their group effort and the 6 sprouting reports and 31 photos they submitted before the July 1 deadline.  
Thanks to all who are participating in "The Great Seed Experiment" and, especially, to those who submitted a sprouting report, seed journal, or photos of their gardens.  The growing season is in full swing. If you submit a "maturation report" for your plants by October 1, you will be entered into another prize raffle.  If you are growing watermelons or pumpkins, don't forget our contest for those crops.  Here are the details.  And, sometime in late August, the library will hold a tomato festival!
Want to share photos of your progress? Send them to Lorraine at lrubinacci@amesfreelibrary.org
Results will be posted at the library, on our website and social media, and as part of A Glimpse of Nature.  If you missed it, the April 29 post offered background on the program and some interesting aspects of germination.
Just for fun, watch this 3-minute time-lapse video that shows the growth of a kidney bean – above and below ground.  Germination is amazing!
Happy gardening!